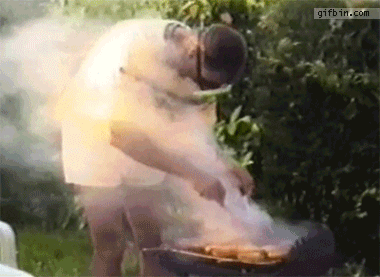 Please scroll down for English

Beste bewoners,

Uiteraard begrijpen wij dat zomerse temperaturen het uitlokken om de BBQ aan te steken.
Echter, moeten wij u erop wijzen dat dit op de balkons, evenals bij de begane grondwoningen, niet is toegestaan.

De rook zal namelijk in de meeste gevallen bij uw buren binnendringen in de woning, wat tot stankoverlast kan zorgen.

U kunt in uw Huurovereenkomst of Huishoudelijk Regelement, teruglezen dat dit niet is toegestaan.
Wij verzoeken u daarom vriendelijk om de BBQ, niet (meer) aan te steken.

Alvast hartelijk dank voor uw medewerking, wij wensen u mooie dagen toe.

Met vriendelijke groet,
FRIS Vastgoed Management

Dear Residents,

Of course we understand that warm temperatures provoke it to light the BBQ.
However, we must point out that this is not allowed on the balconies, as well as in the ground floor apartments.
In most cases, the smoke will penetrate into your neighbors' home, which can cause odor nuisance.

You can read in your Rental Agreement or Household Regulations that this is not allowed.
We therefore kindly ask you not to light the BBQ (again).
Thank you in advance for your cooperation, we wish you beautiful days.
Yours Sincerely,
FRIS Vastgoed Management